WE RENT FUN, COME ROLL WITH US!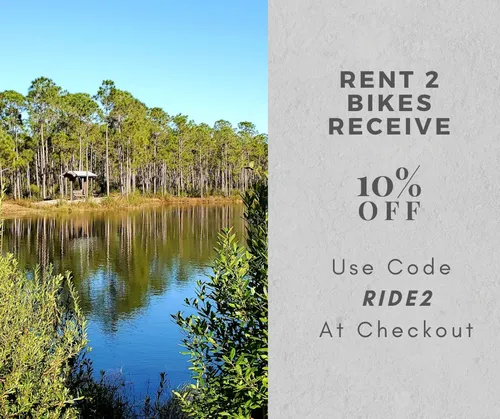 RIDE2 10% OFF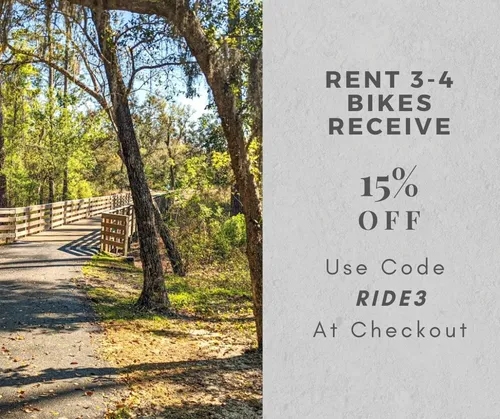 RIDE3 15% OFF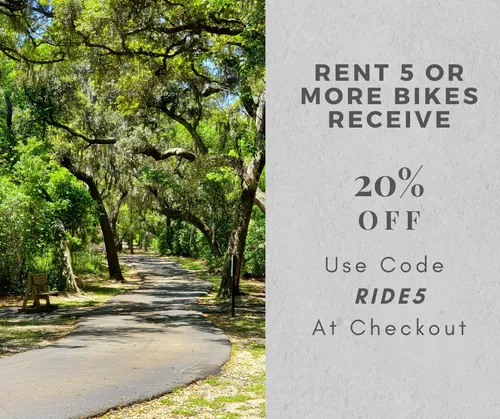 RIDE5 20% OFF
CHECK OUT OUR FIVE STAR REVIEWS!
Free Delivery
Most customers prefer to have bikes delivered near a trailhead for safe, easy access to the park.
If you would rather have them delivered to your location please reach out to us at 251-460-1088
BOOK YOUR EBIKE ADVENTURE IN 3 EASY STEPS
Step 1 - Choose Rental Period
All rentals include 5 hours of ride time
Step 2 - Choose Your Ride
Standard 20 inch Fat Tire - Most popular and super easy to ride
Premium 26 inch Fat Tire - 750 watt Ultra Cool Rides
Step 3 - Choose Your Accessories
Add a Phone Holder or Bluetooth Speaker to your adventure!
All bikes are come with helmets and are equipped with Mirrors, Horns/Bells, Lights, Locks and 10L Insulated Bike Trunk Cooler Bag
1) CHOOSE THE TIME AND DAY FOR YOUR ADVENTURE
3) Choose Your Accessories
Ride Gulf Shores and the beautiful Gulf State Park
Gulf Shores is extremely bike-friendly you can ride all through town, out past Little Lagoon and Fort Morgan Road. The most popular place to ride is the award-winning Gulf State Park. Enjoy the serenity of Gulf Oak Ridge trail, as you ride underneath Live Oak trees draped in Spanish Moss. Take a ride on Rosemary Dunes Trail and be on the lookout for the elusive Bobcat. If you're hoping to see an Alligator, explore the Gopher Tortoise trail along the edge of Lake Shelby.